Planet
We're focused on sustainability and the environment.
We have a set of five core priorities.
Energy
Climate change presents a serious threat to us all in the food industry, and at British Pepper & Spice we are committed to playing our part to help mitigate against this by reducing our environmental impact. One way we do this is purchasing 100% certified renewable electricity and setting ambitious targets for Scope 1 and 2 emissions.
Waste
We are a zero-landfill organisation. In 2020, we signed up to WRAP's Food Waste Reduction Roadmap, and have set objectives around both total waste and food waste reduction.
Water
We are committed to reducing our water footprint and have set objectives around increasing our water efficiency.
Sustainable Sourcing
We're committed to sustainable sourcing and ensuring our supply chains are as sustainable as they are practicable. You can read more about our work here.
Packaging
We are committed to reducing the environmental impact of our packaging and have set targets on recyclability. We continue to work with suppliers to improve the sustainability of our packaging read more.
People
Every member of staff is valued and enabled to be the best they can be.
Discover More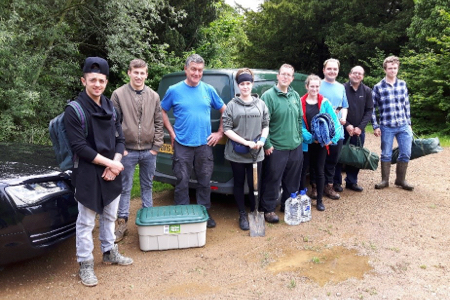 Place
We're passionate about supporting our local communities.
Discover More