Dry Range
Our dry range comprises over a hundred blended curry powders, seasonings, meal accompaniments and stuffings.
Specialist Spices
The dry manufacturing plant also prepares aids and ingredients for baking. We handle over 40 herbs and 40 spices, ranging from pepper, cumin and turmeric to more specialist spices such as saffron, galangal and star anise. Our seasonings range incorporates blends from around the world and also some consumer-inspired blends designed specifically for pizzas, pastas and salads.
Herbs
Harvested from the temperate regions of the Mediterranean and beyond.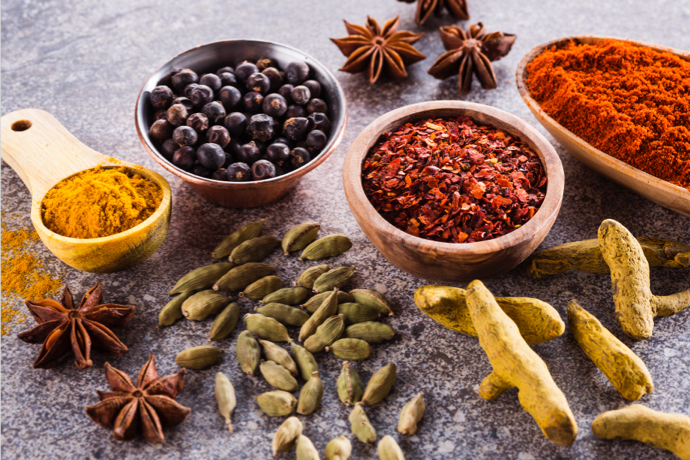 Spices
From the bestselling peppers, turmeric and ginger to more esoteric spices such as asafoetida and galangal.
Seasonings
Some of the world's leading seasoning blends, expertly blended in our Northampton facility.
Curry Powders
100 different authentic blends from around the world, milled and blended at our bespoke Northampton curry plant.
Dried Sundries
A range of premium dry savoury mixes that artfully blend herbs and spices.
Homebaking
We pack numerous home baking favourites as a part of our extensive cooking ingredients range.
Drink Garnishes
We produce a range of botanical drink garnishes at the forefront of emerging herbs and spice trends, for gins, mulled wine, prosecco.